Transform Your Landscape
Knights Lawn Care is Lancaster, SC's local solution for every outdoor need. Since 1974, we've provided quality care for commercial and residential landscaping and lawn maintenance jobs of all sizes. Owners Ronnie Knight and Adam Knight are available to help with a variety of projects, including all routine lawn care services.

For All of Your Lawn Care & Landscaping Needs
Contact Knights Lawn Care today to see how we can turn your outdoor spaces into beautiful places!
Remembering Fred W. Knight & Luther D. Wright

Landscaping
Does the appearance of your yard's landscape need to be enhanced? Knights Lawn Care has you covered. Our team of landscaping experts is here to give your landscape the update it deserves. Feel free to contact us today to turn your landscape vision into reality.

Lawn Care
Is your lawn getting out of hand? At Knights Lawn Care, we pride ourselves on providing top-notch lawn care to help you get the lush, green lawn of your dreams. Gives us a call today to see the difference we make, and start enjoying your outdoor spaces now!

Hardscaping
Do you want to add an appealing, functional space to your outdoor living area? Our hardscaping experts can help enrich your landscape with hardscape features such as retaining walls, stone steps and walkways, and more. Give your outdoor living space a new look!
Making Residential and Commercial Landscaping Dreams Come True Since 1974
Knights Lawn Care is the company to call when you need lawn care done right. We've been Lancaster's go-to lawn care experts for nearly 50 years. When it comes to our lawn care services, we never compromise on quality or take any shortcuts. Our team is committed to ensuring that every customer's lawn gets the level of care and attention it deserves.
Our team of experienced lawn care professionals can handle a wide range of residential and commercial lawn care needs. From routine lawn maintenance to a complete landscape makeover, you can count on Knights Lawn Care to complete a project that meets your approval.
Since 1974
Knights Lawn Care has been doing quality work in Lancaster, SC and the surrounding areas since 1974. Our company is family owned and operated and was founded by Fred and Ronnie Knight. Today, the company is operated by Ronnie and Adam Knight and their employees.
Hardscaping & Concrete
Driveways, walks, patios, drainage, sodding, seeding, backhoe and grading services, concrete, decorative stone, pavers, walls, tree installation and removal.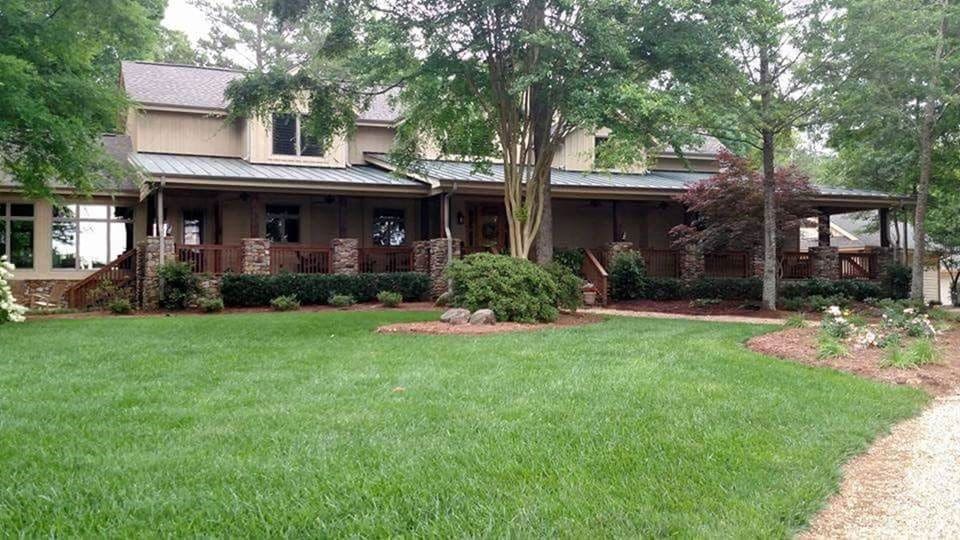 Quality Lawn Care, Landscaping & Hardscaping Services
When it comes to quality lawn care, landscaping, & hardscaping services, Knights Lawn Service comes second to none. Our team of lawn care professionals can enhance the look of any landscape. You don't have to be stuck with a yard that you don't love. We're here to transform your current yard into a landscaped oasis. 
 We take pride in our work and are committed to delivering a finished project that you are completely satisfied with. If you are located in Lancaster or the surrounding area, give us a call today to see the difference that Knights Lawn Care makes. 

"My yard is finally beautiful again!"
It was a forest of weeds that I was much too embarrassed to keep pictures of. Thanks to Adam and his partner I am no longer embarrassed of my home. Thank you so much!
-Caitlyn Stanley

Contact us today to make your yard beautiful again!
Let's Build Your Dream Landscape Together
Not happy with your current landscape? Don't worry. Reach out to us today to get the landscape of your dreams.